 Your Feedback is Important!
In case you were wondering about the wall...

On February 5th, 2020 Toronto and East York Community Council (TEYCC) reviewed and voted on the Final Report regarding the proposed development application at 41 Wabash Avenue. The Friends of Charles G. Williams Park attended and gave a deposition to voice our concerns about the removal of the existing wall located on the Park's eastern border. The wall is going to be demolished and the Park's footprint increased by 1.5m (5.5 feet) through a required parkland dedication. The new proposed fence is to match the 91cm (36") high wrought iron fencing consistent with the fencing currently surrounding the park. A 'taller, screening element' has been proposed for the area at the basketball court. As no specifications regarding the height, length, materiality or permeability of this 'screening element' have been indicated, the Friends of Charles G. Williams Park have asked that a purpose-built barrier be installed to protect the noisy and free-play happening in this public park. Mitigating measures to reduce any potential conflict between future residents and park users must be put in place.
After raising our concerns at the deposition, the Friends of Charles G. Williams Park were guaranteed a seat at the table with the Councillor's office, PFR, City Planning and the applicant (owner of 41 Wabash) to be part of the decision surrounding the specifications for the wall. This will take place at the Site Plan approval process, in about 6 month's time. 
Stay tuned, we will need specific community input on this!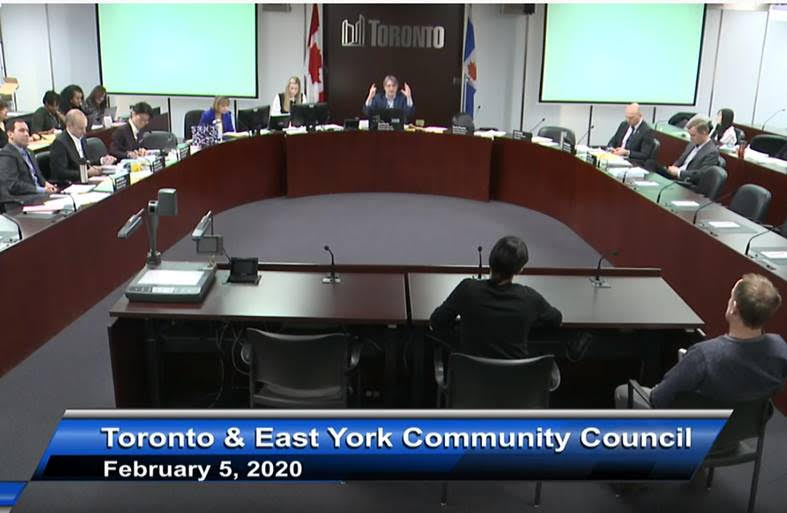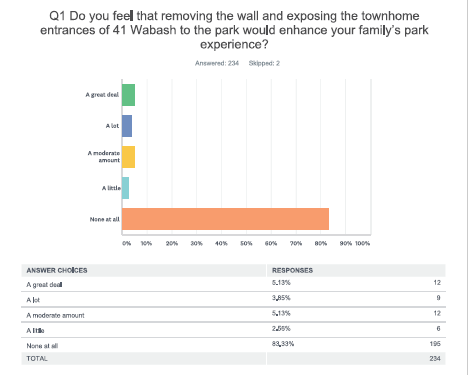 We're serious when we say your feedback is important. Help us make CGW the park you want!
Read Previous Survey Results